In the pretty village of Sant Joan de Labritja, located in the north of Ibiza, peace and tranquility are king. A village of white houses, a few establishments and an 18th century church with a peculiar belfry.
Those who love a peaceful atmosphere will love the whole municipality, a great place to discover the traditions and the essence of the island. But if there is something you just can't miss, that is the Sunday market of Sant Joan de Labritja.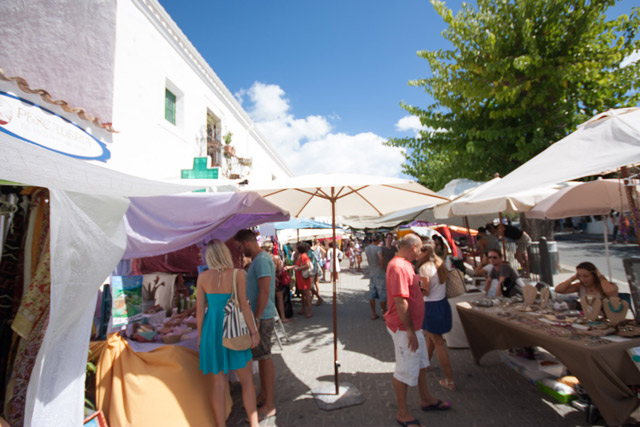 The market of Sant Joan is one of the newest on the island but, without a doubt, one of the most genuine ones. It is a very special market, with an atmosphere that transmits the air of a yesteryear society which continues to believe in the harmony with nature. Visiting this special market will make you feel far away from the hustle and bustle of towns and cities. The smells of fresh fruit and natural incenses will make you feel an extraordinary inner peace, an environment that surrounds you and invites you to join it and forget about everything else.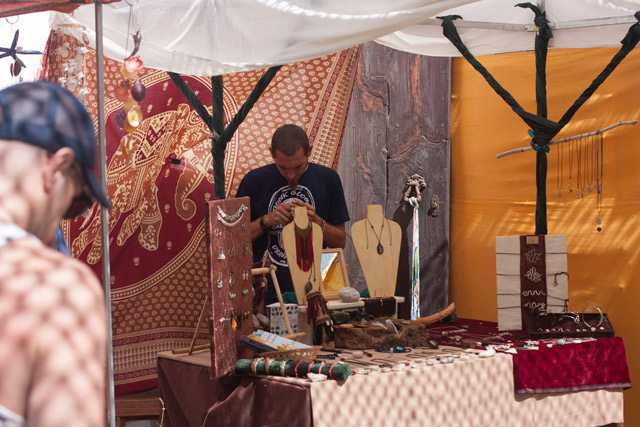 In the market of Sant Joan we can find a great diversity of produce of the fields in its stalls such as fruits and vegetables, as well as handicrafts, works of art, medicinal plant ointments, jewelry, embroiderers and even craft beer. In addition to the special offer of organic foods and handicrafts, you'll also be able to enjoy live music, traditional dances and all kinds of shows that will enliven the day in this beautiful village.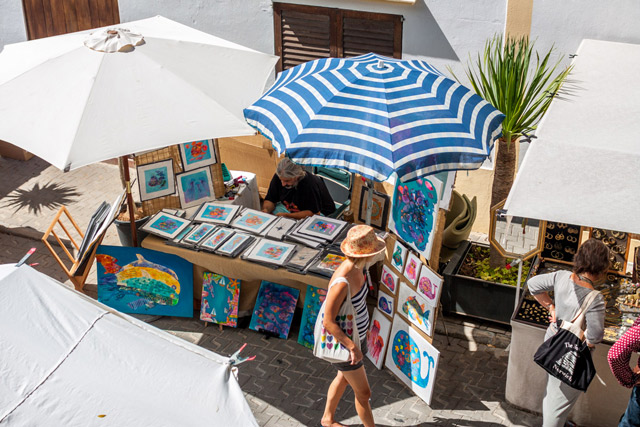 It is an idyllic place to spend a pleasant summer or winter morning for going for a walk, having a beer with tapas and enjoying live music. Which day to go? Well it depends on the time of the year. If you decide to go in the summer, from June, Friday afternoons. Or, if you live all year round on the island, check it out in the winter on Sunday mornings.