The peaceful and bright life of rural Ibiza
Intimacy, comfort and nature, in a family farm in Sant Miquel
The Can Planells agrotourism awaits among orange trees, avocados and other fruit trees, on a hill that opens onto the extensive plain of Es Pla Roig, in Sant Miquel de Balansat. This family farm, with a long tradition and immersed in the virgin territory of the north of the island, is the best metaphor for the peaceful and luminous life of rural Ibiza. Its spacious and comfortable rooms, with rustic style and distinct capacity, are ideal for couples and families.
Within its traditional architecture, with arches, balconies, porches and cubic forms of different sizes and heights, the stone, lime and ochre tones of the facades contrast with the greenness of the vegetation, the red-ochre soil of the crops and the blue of the sky, which is reflected in the water of the pool and the tank.
An ideal enclave for enjoying a dream vacation in an intimate and quiet environment, a short distance from charming towns, romantic restaurants, artisan markets and idyllic coves. The Planells family also serve the delicious products they grow on the farm and act closely as hosts, guiding their guests through an unknown and hidden Ibiza.
The Can Planells experience represents a return to the origins of Ibiza and the simple life of the countryside, with the possibility of enjoying the pleasures and comforts that come with high-quality hospitality.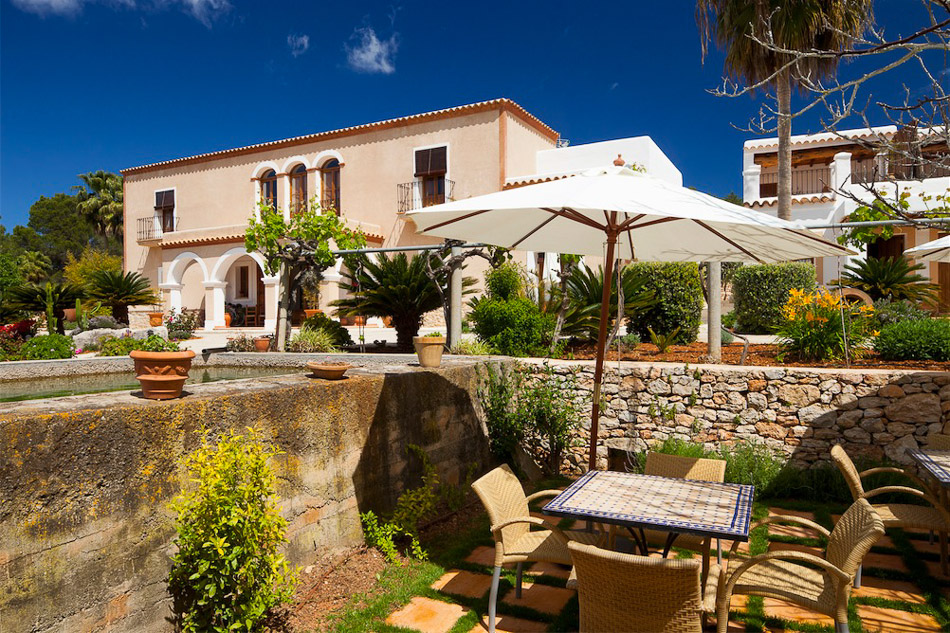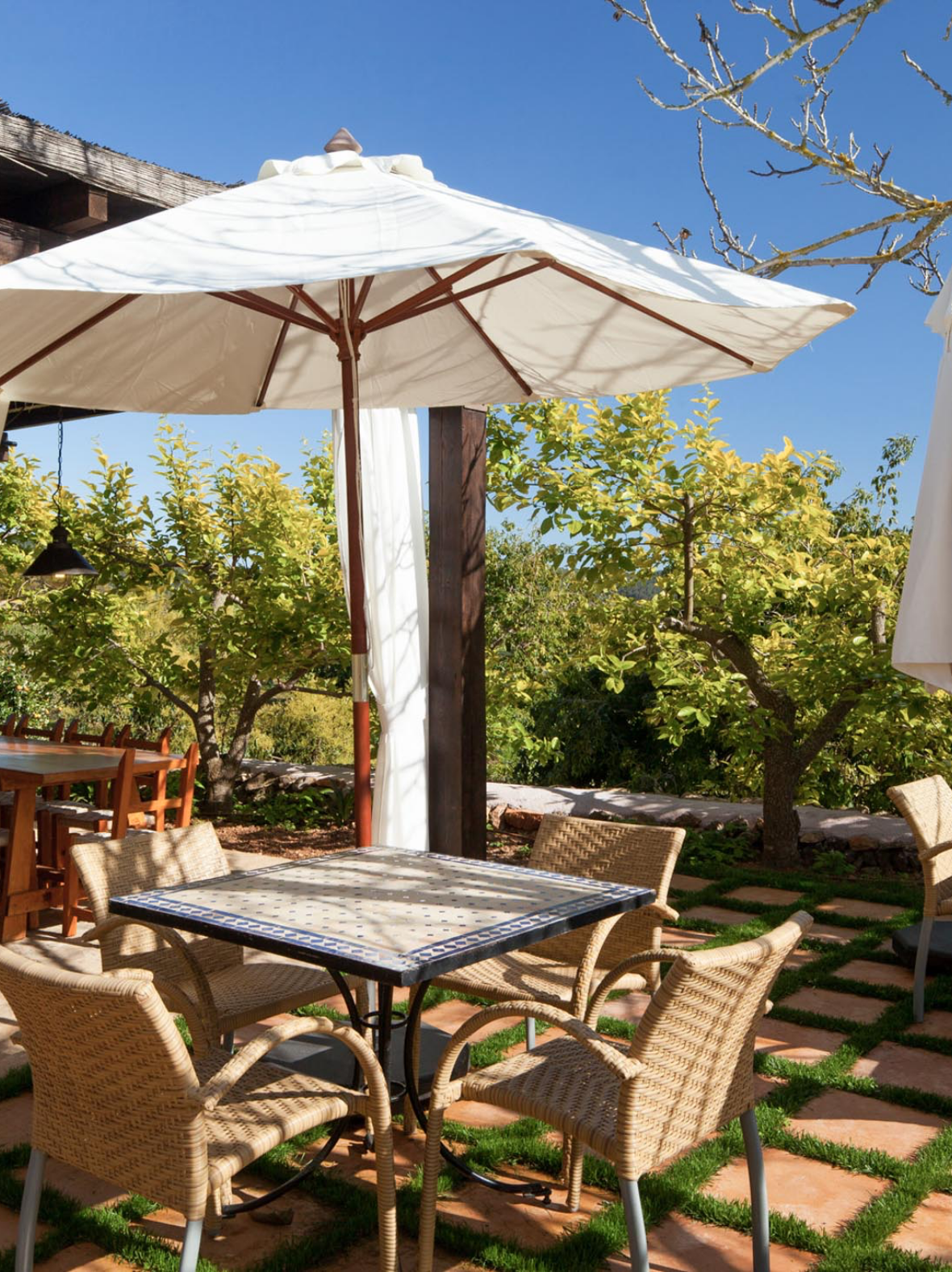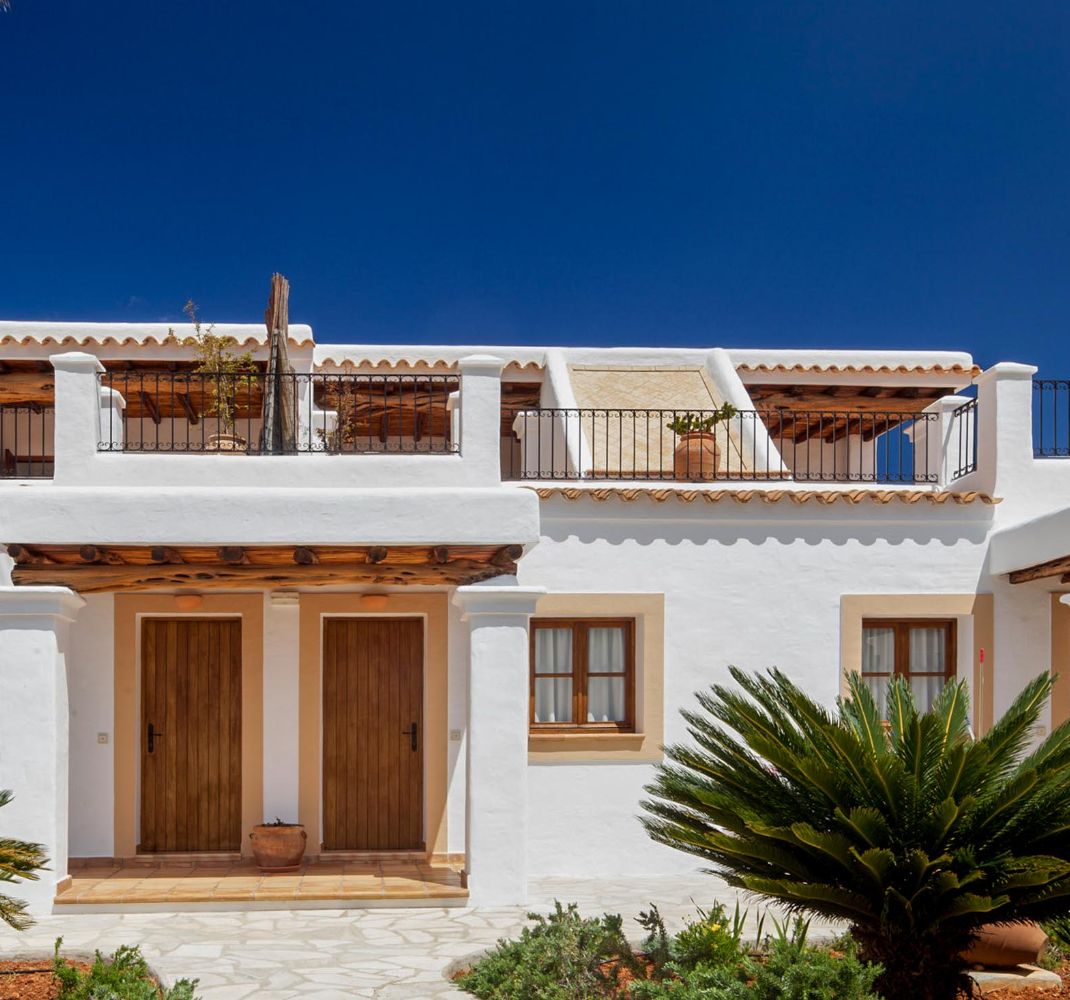 In Can Planells no two rooms are the same. They are spread out between the family house, the barns and the old dairy, spaces that have been adapted to offer guests spacious and comfortable rooms. Decoration of them is rustic and cozy, and in many instances they are covered with thick savin wood beams, which are characteristic of Ibizan architecture.