The story of the Planells family
The Planells come from Catalonia and landed in Ibiza after the reconquest, led by the Archbishop of Tarragona, Guillem de Montgrí, in 1235. The Quartó de Balansat, the enclave where the estate is located, was repopulated by families of farmers from the province of Girona and the Barcelona coast of Maresme.
For centuries, the Planells family practised subsistence agriculture, with a small vegetable garden with vegetables, legumes and vines. The rest of the land was dedicated to growing cereals and trees that are rain fed, such as almond, carob and fig trees. Although there is documentary evidence of the house dating back to the mid-eighteenth century, it is much older and has undergone various alterations.
At the end of the 1950s, an ambitious modernisation project began in Can Planells, diversifying crops and increasing production for subsequent sale and export. A livestock operation was also started with poultry, milk cows, oxen… The discovery of drinking water through drilling allowed for the installation of new irrigation systems. The evolution of the farm culminates with the turn of the millennium, when the current agrotourism destination was created.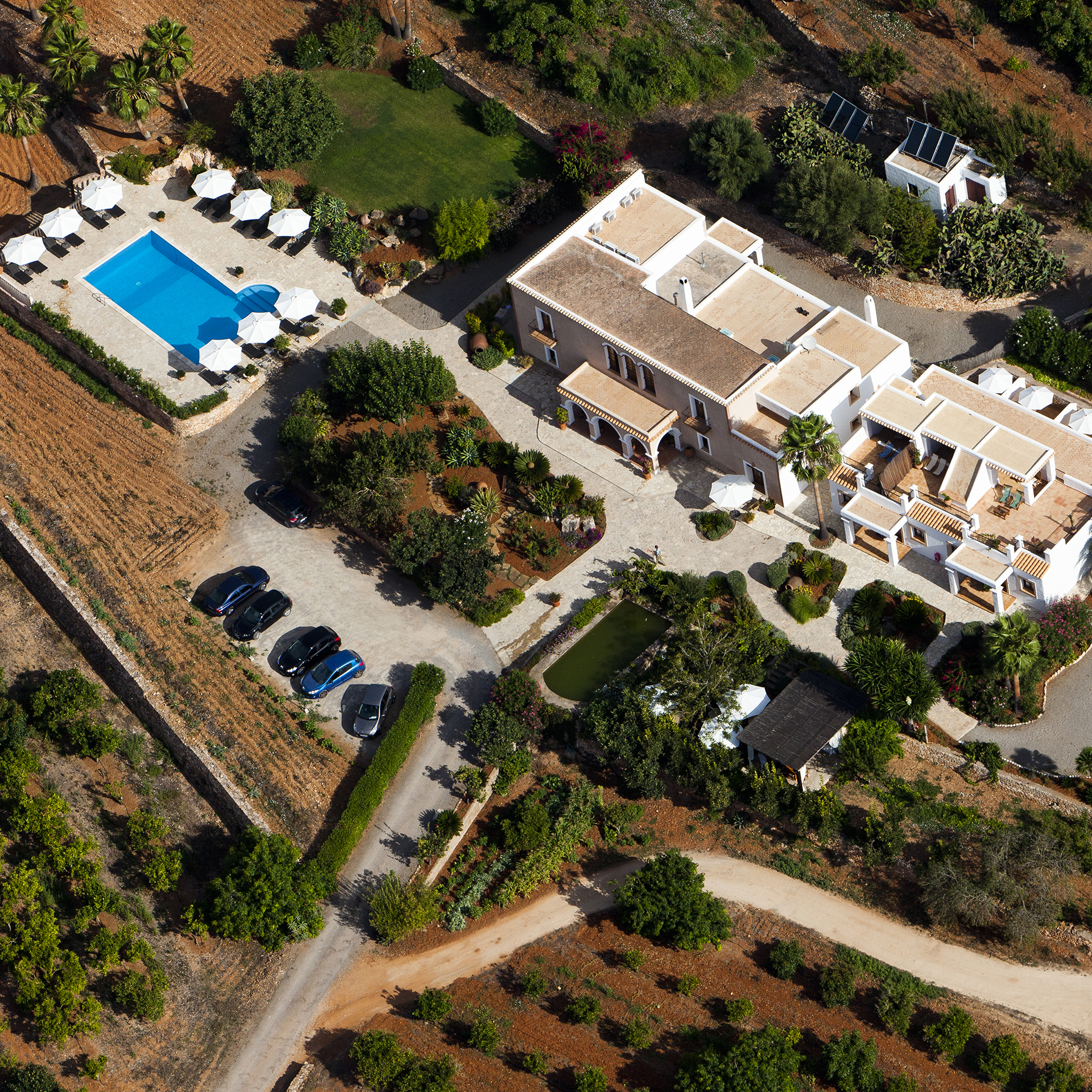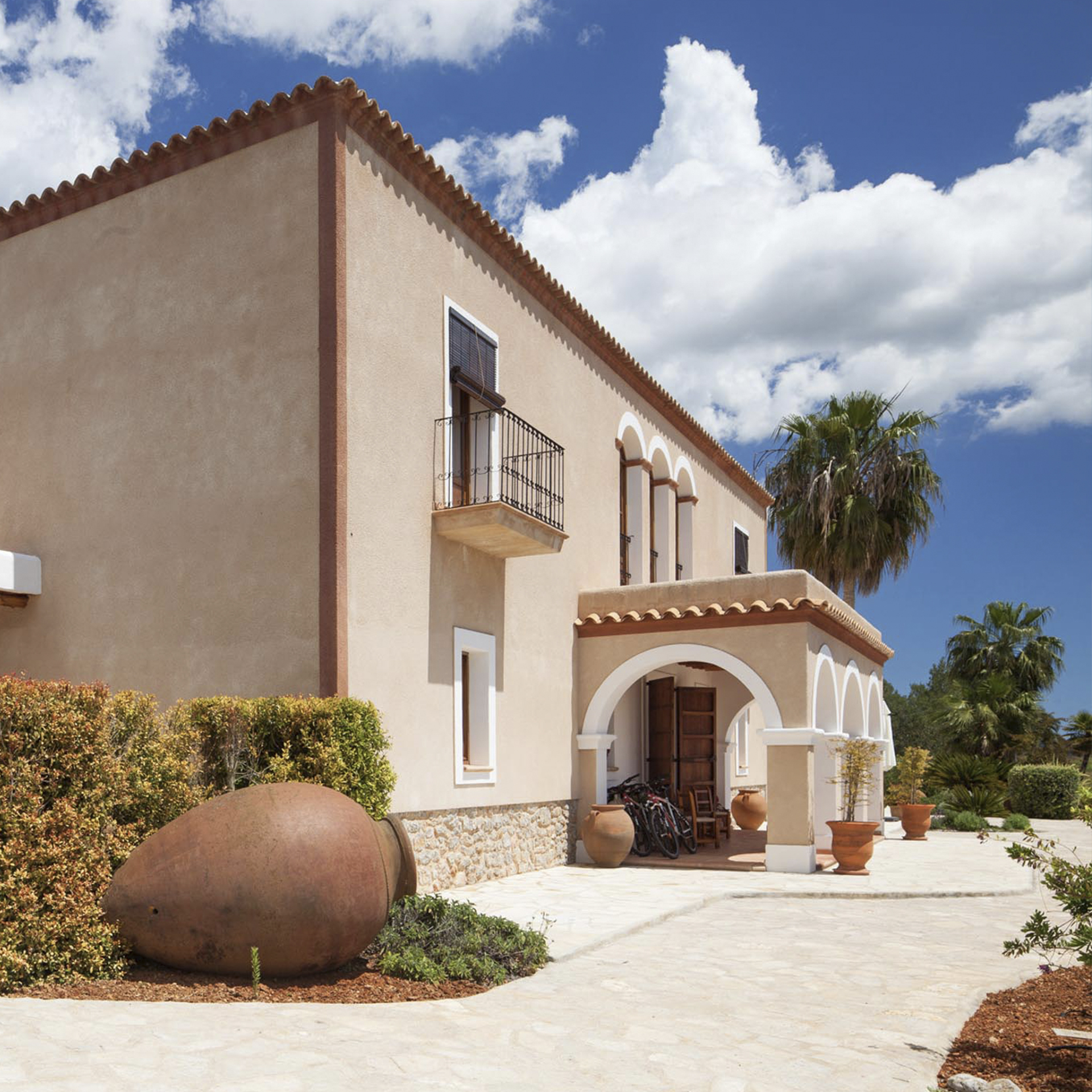 In Can Planells no two rooms are the same. They are spread out between the family house, the barns and the old dairy, spaces that have been adapted to offer guests spacious and comfortable rooms. Decoration of them is rustic and cozy, and in many instances they are covered with thick savin wood beams, which are characteristic of Ibizan architecture.