This year in Ibiza is the year of nature. The perfect occasion to take advantage of the moment and savour the pleasures of an island full of natural treasures, now more than ever. The wild beauty of the north of the island is accompanied by a tranquillity that invites a calm and sparing tasting of all its corners. The beaches and coves of this area of Ibiza deserve a special mention: traditionally quieter, and this year they are especially resplendent. Take a dip in any of them, from Cala d'en Serra to the Canal d'en Martí, or the popular Benirràs and its sunsets. Enjoy the peace of Cala Xuclar and its older sister Cala Xarraca, or more maritime hideaways such as Caló des Porc or Caló de s'Illa. All of them, along with many others, are perfect settings for a dip at any time of the day, to quietly read a book or to practice the most diverse nautical activities.
Paddle surfing, for example, is the perfect way to gently explore every last nook and cranny of the coast. Sitting on the board and watching the sunset is one of the greatest pleasures you can give yourself on holiday. In a kayak, meanwhile, the paddler can navigate to unusual corners at the foot of large cliffs, or enter caves with sparkling underwater lights. Listening to the muffled splash of the paddle sinking in the water and the gentle rocking of the bow of the boat are sensations that will remain etched in our minds for a long time.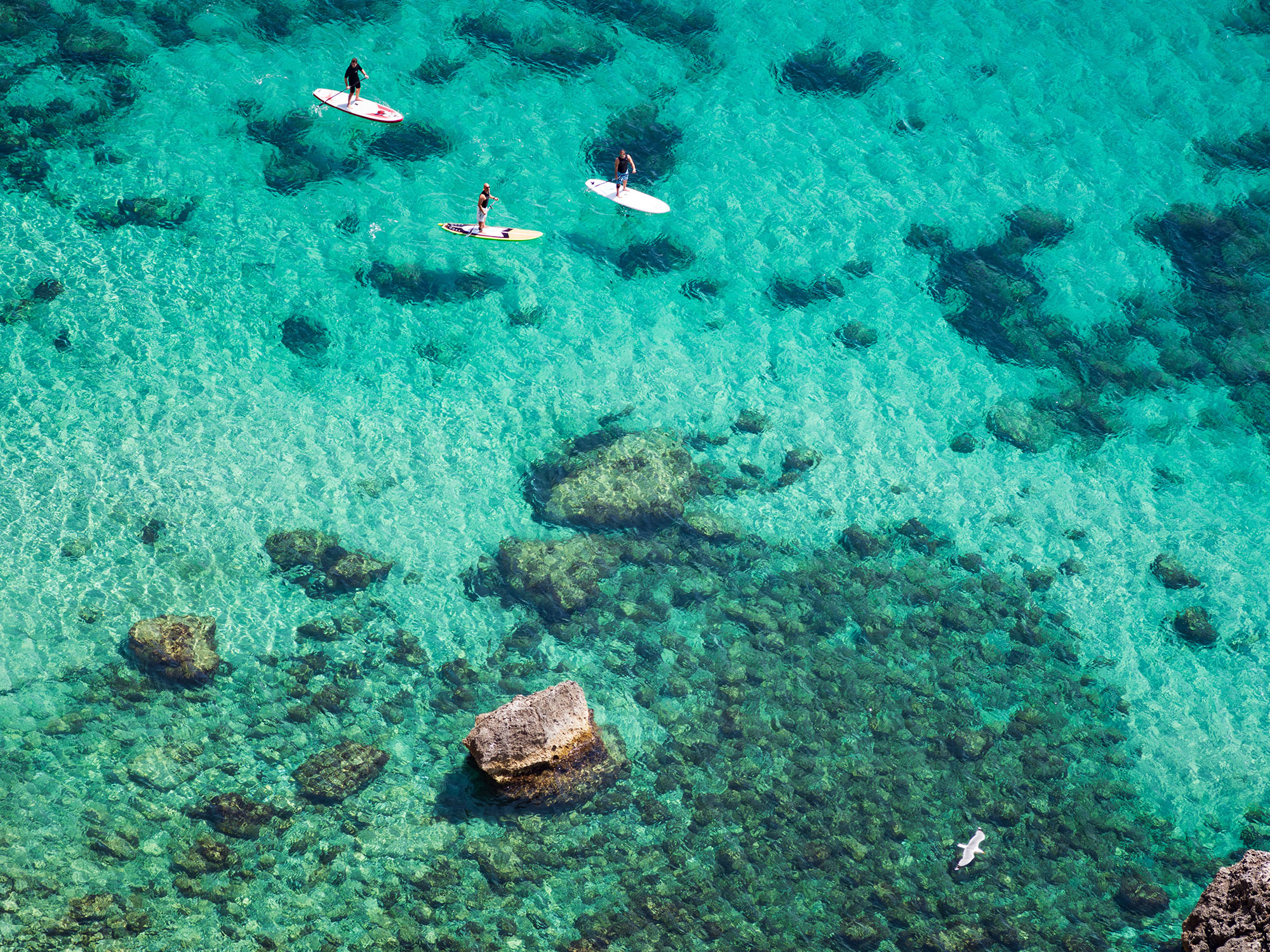 For those who want to fully immerse themselves in the richness of the underwater world, a pair of simple snorkel goggles is all you need to enter paradise. Posidonia meadows or white sand bottoms, rocky walls covered with life and colour: fish, anemones and many other forms of life can be seen in all their splendour wherever you choose to dive from. This is the nature of Ibiza, more alive than ever.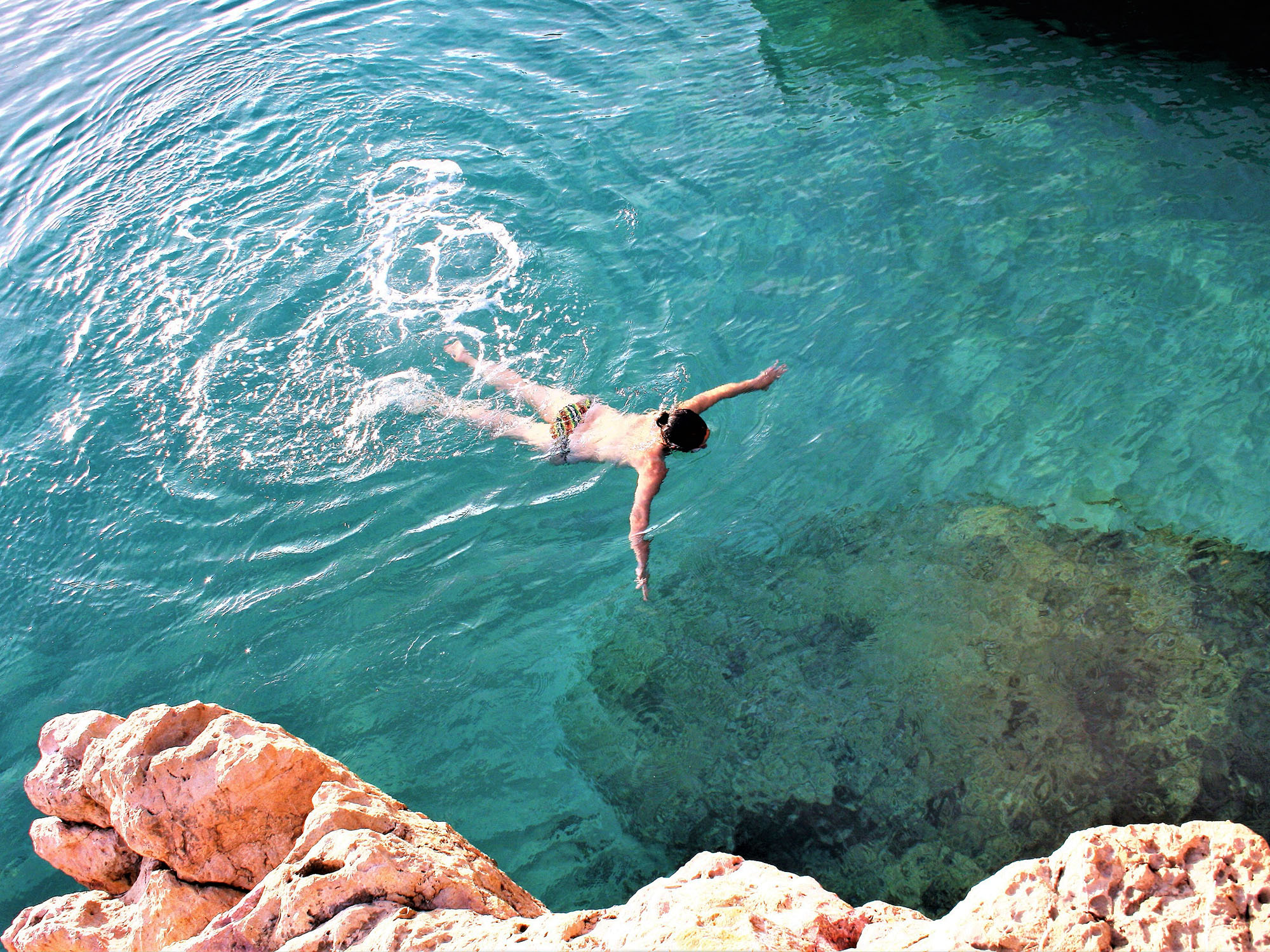 To complete the experience, at Can Planells we offer yoga classes in the pool, the garden or under the orange and lemon trees. The valley as a backdrop and fresh air as vital food are the only added ingredients. Contact us and we will let you know all the options available to make your stay the most natural and relaxing experience of the year. The most peaceful Ibiza is waiting for you.