Located in north of the island, very close to Sant Miquel, Can Planells is a beautiful rural hotel which was once a farm house. A haven of peace surrounded by orange and lemon trees where you can enjoy the rural side of Ibiza.

The hotel is located very close by to some of the most amazing beaches and site attractions on the island, such as the caves of Es Culleram, the village-fortress of Balàfia and coastal defense towers which protected Ibiza from pirate attacks.
Apart from the tranquility and beauty of Can Planells, another of its great attractions are its homemade breakfast made with natural and healthy products from the island, some of these even grown in the own Agroturismo Can Planells. Most of the customers who have visited it, highlight in TripAdvisor the breakfast served in its lovely terrace, right in the countryside and overlooking the beautiful surrounding natural vegetation.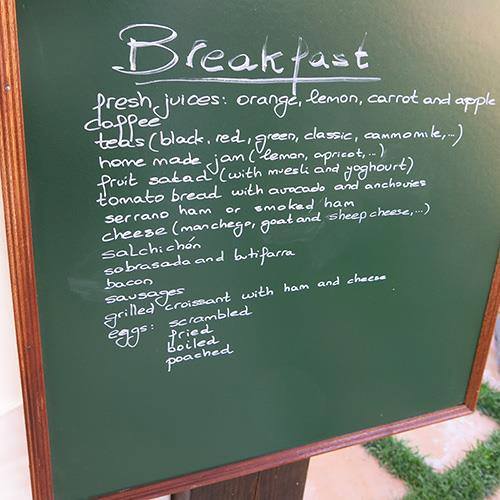 One of the favourite things of those who visit Agroturismo Can Planells are its fresh fruit juices, some of them made ​​with fruit grown in the own Can Planells farm, such as the lemons and oranges. Another great treat are the apricot, orange, plum and lemon homemade jams which they produce themselves with fruits grown in their own garden. Also, you can try other homemade jams produced ​​on the island, such as the Can Malacosta fig and peach jams. Another option is the toasted bread with tomato and jamón serrano (cured Spanish ham), with many types of cheese (some of them from Ibiza) and you can even try the typical foods from the Ibizan pig killings, such as sobrasada and butifarra.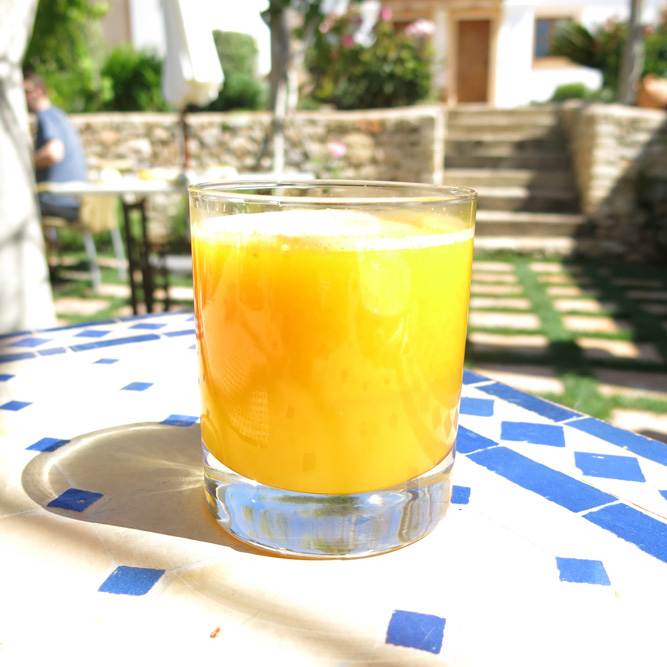 The star toast dish is the toasted bread with tomato, avocado grown in their own garden and anchovies. And we'd like to highlight that all toasts are elaborated with homemade ​​Ibizan rustic bread and olive oil from the Ibizan mill Can Garrovers. Also, delicious ham and cheese croissants, sausages, bacon, free range eggs cooked in all kinds of ways (fried, scrambled, boiled and poached) and fruit salad with muesli and yogurt are just some of the other breakfast options at Can Planells, to get the day started right with plenty of energy.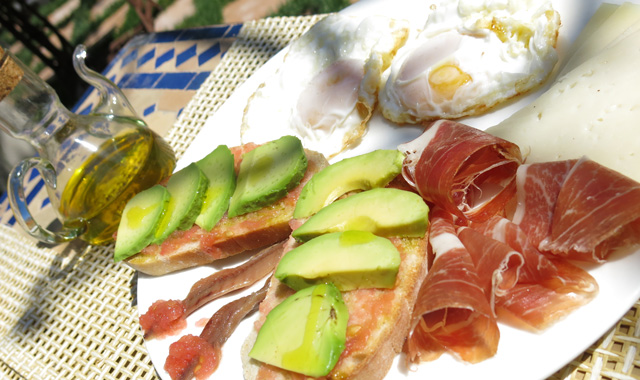 Also, something you can't miss are its homemade cakes. Such as carrot cake, lemon cake and chocolate cake, made with traditional recipes. As well as the homemade cookies and muffins and typical Ibizan desserts, such as flaó and orelletes. Plus, you can enjoy all kinds of coffees and teas.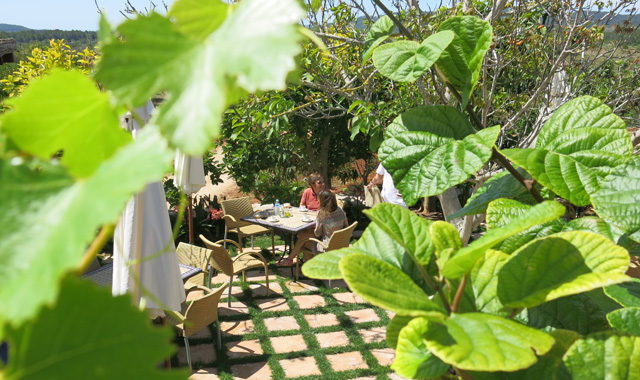 Something that the clients of Can Planells often highlight, besides the peacefulness of the place and Joan's kindness and friendliness, is its lovely homemade lemonade, a perfect refreshment for the hottest hours of the day, served to you directly in the pool. A healthy and natural pleasure for the senses.