As the season winds down, we realize that the island has once again given us a summer to remember – luminous days and glowing nights, unforgettable walks and magical sunsets… For all of these treasures, we would like to express our gratitude. This year, Agrotourism Planells has offered valuable tips on the best places to visit, activities to pursue, restaurants to eat at and beaches to swim at. In retrospect, we decided they were such good suggestions that we would roll them all into one post, as a small souvenir of the summer of 2017, in appreciation of your loyalty.
Back in the spring we were anxious to get going on summer, so we took every chance we could to bask in the sun, like lizards on a wall. That led us to recommend a very chic happening at a laid-back place: the Sant Joan market, located in the north of the island. Its bohemian atmosphere makes you feel mellow and up for anything. It takes place every Sunday throughout autumn and winter, so check it out whenever you want to feel "easy like Sunday morning".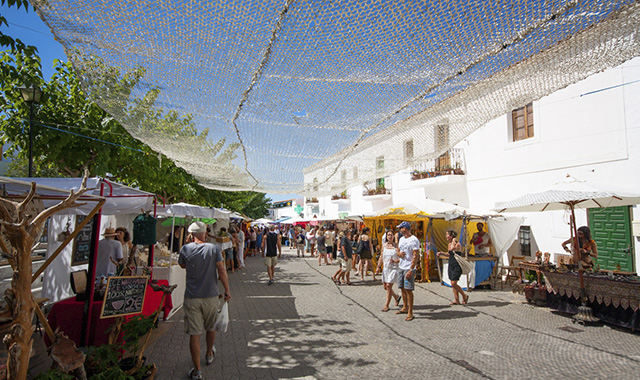 We also shared our favorite beaches for peace and quiet. Our first recommendation was in Sant Joan de Labritja: Cala d'en Serra, a charming little cove tucked into a natural setting amid picturesque fishermen's huts. Another one of our recommendations was Cala Xarraca, a quiet place to drink in natural rugged beauty and bathe in crystalline waters. Then we went to Cala Olivera, in Roca Llisa, a tiny virgin cove surrounded by pine trees and native vegetation. The last stop on our tour of relaxing beaches was Playa de S'Estanyol, which, even though it is more popular than the first three, always offers a quiet little corner to hide away in.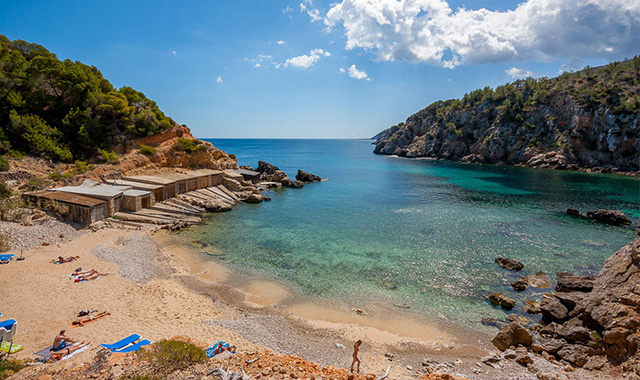 In addition to beaches and markets, we also made time for culture and exploring historical roots. That's why we told you about the defense towers along the Ibicenco coastline. Why were they built? They served as watchtowers to detect the pirate ships that regularly raided the island's coastal villages. The "atalayeros" or watchmen, sent out smoke signals from the towers (or bonfires if it was at night) to warn the islanders that pirates were on the way. This gave the country folk time to hide in the forest or take refuge in one of the fortified churches.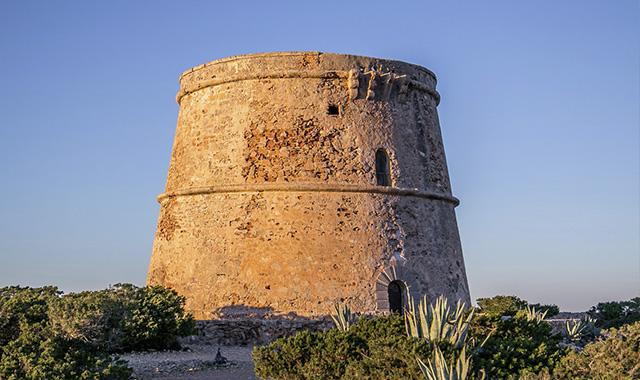 In June we compiled an itinerary for a very full day on the island with our mini guide "One day, step by step, in Ibiza" in which, after a fortifying breakfast here at Can Planells, we sent you off on an adventure that included a stunning beach, a good meal, some great shopping, a sunset cocktail and, finally, a romantic dinner for two… Could anyone ask for more?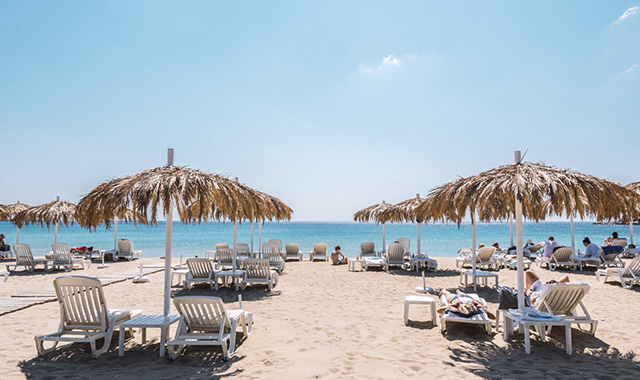 To finish off our summer tips, we threw out some fresh ideas for watching the sunset from alternative places around the island – thereby avoiding the crowds that gather at the main sunset venues. We let you in on secret places like Punta Galera – with its golden rocks full of messages, offerings and statues of the Buddha –, strategically facing due west for one of the best sunset experiences the Mediterranean has to offer.
Then we suggested a more cosmopolitan option: Dalt Vila, the walled city. Thanks to its elevated citadel, it offers a wonderful urban sunset, infused with a unique medieval mystique. If you want to learn more, take a look at our post "4 alternative sunsets in Ibiza"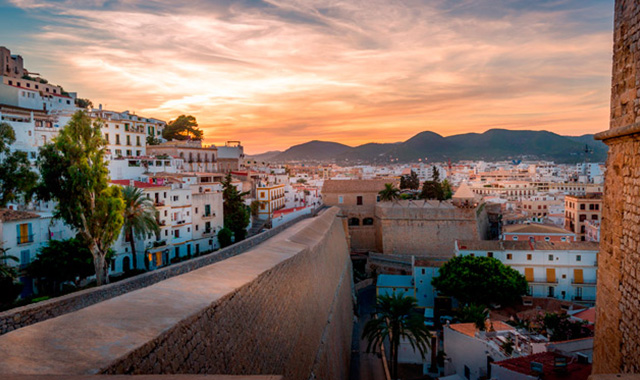 Yes, the summer of 2017 has been wonderful. But the island has many more summers in store…and it's never too soon to start planning your next vacation… www.canplanells.com