When summer comes to Ibiza it is very common the arrival of many of tourists seeking sunshine, beach and fiesta and only a few go on to discover the other side of the island where the quiet and peacefulness reigns.

So here are some suggestions of places and retreats to relax on the island and take a break from the noise and crowds of Ibiza.
1 Start the day at Amante Ibiza

Located in the idyllic hideaway of Sol d'en Serra, Amante Beach Club offers morning yoga sessions in full nature, every Monday and Thursday, followed by an invigorating buffet at the terrace of Amante Ibiza. The best way to start the day in a healthy and relaxing way.
+34 971 196 176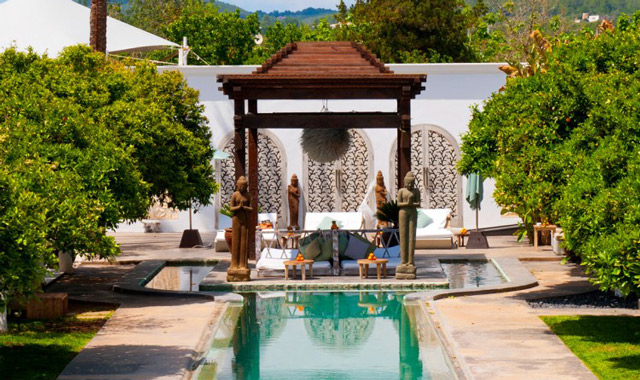 2 Treat yourself at Spa Atzaró

There is no better way to relax than pampering yourself with the great body treatments you can take at the  Spa Agroturismo Atzaró. In the heart of the island, this idyllic place is a blend of relaxation and beauty so you don't have to worry about anything and simply unwind. Its massage therapist will delight you by combining Eastern and Western massage techniques so you can rest in the best way and where they also offer a wide range of beauty treatments. You can also enjoy its wonderful facilities which include sauna, hammam, fitness center and gym. Your wellbeing and comfort is guaranteed
+34 971 338 838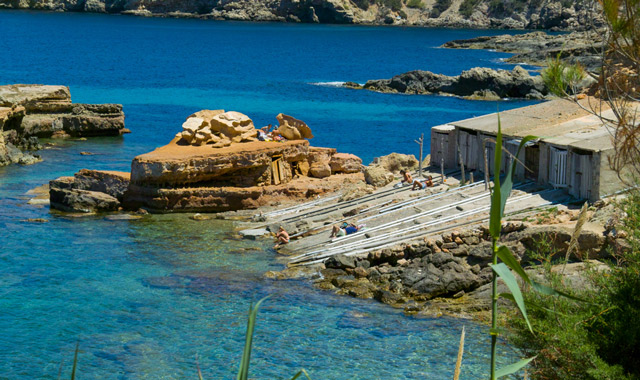 3 The spectacular seabed of Cala de s'illot des Renclí

Ibiza's coast offers spectacular land and seascapes such as Cala de s'illot des Renclí. It's a small beach cove near Portinatx with crystal clear waters, a few typical fishermen huts and a small islet which is perfect for practicing snorkelling. An ideal place for discovering Ibiza's marine fauna and flora away from the hubbub of the more popular beaches.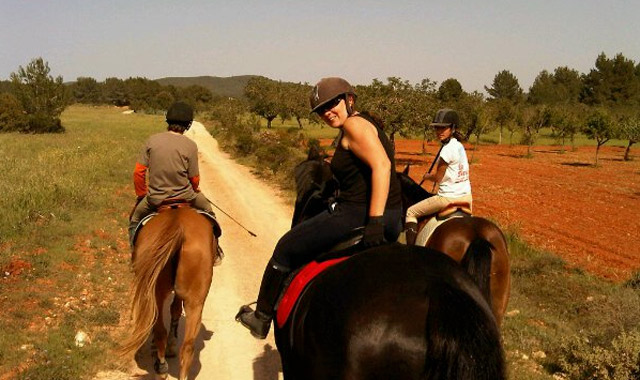 4 Off the beaten track in Santa Gertrudis
Ibiza's countryside is one of the most interesting landscapes to discover on the island. It's in the island's rural heartland, in the village of Santa Gertrudis, where Cuadras es Puig offers this possibility with the unforgettable experience of horse riding. Discover the island's innermost while horse riding either on daytime rides along the coast and at night under the full moon. An original way to discover Ibiza and connect with nature.
+34 600 059 343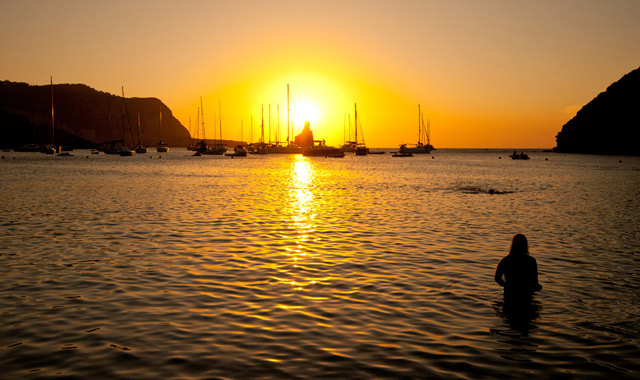 5 Ending the day on the seashore of Benirràs beach

Only in beaches like Benirràs the sunset takes on a whole new meaning. Benirràs beach cove, is known for hosting one of the most stunning sunsets on the island where the sun hides behind the horizon highlighting with reddish colours the silhouette of Cap Bernat islet. As well, the hippie side of Ibiza comes back to life every Sunday in this place unleashing drum rhythms that accompany this captivating moment.