At Can Planells, we have one goal: to provide you with a memorable holiday. To that end, we would like to show you the island's best face, steer you to its hidden corners (i.e. those that don't get written up in the guide books) and, above all, make you want to come back. Forget everything you've ever heard about Ibiza and let us lead you on the adventure of getting to know it freestyle. What follows is a proposal of how a day could unfold for a couple on a romantic escapade – from the pleasure of waking up together in our agrotourism to the excitement of exploring the White Island's special essence hand in hand. Take note of this small guide, which includes sun, beach, good food, a sunset, a romantic dinner and a bit of nightlife.
Dare to connect with the real Ibiza.
8 am: Good Morning!
All right, we know, this is an early wake-up call, but when you open your eyes in your lovely room, look out the window and catch the scent of the orange and lemon groves that surround you, all drowsiness will vanish. The day has just begun and you can already feel Ibiza's force field energizing you.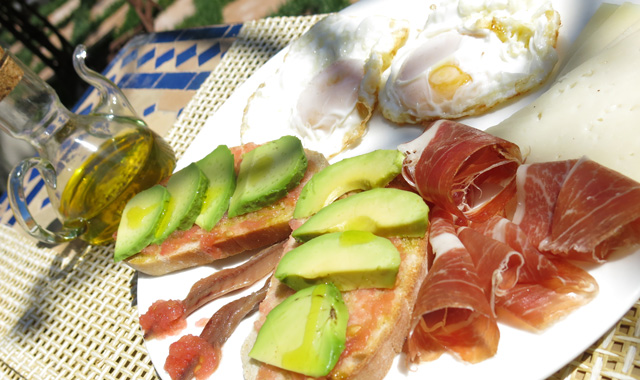 9 am: Where Shall We Breakfast?
Breakfast is the most important meal of the day and the fuel that will keep you going on your expedition. As you know, breakfast is included in your booking at Can Planells. Please take note that our breakfasts are one of the most-commented upon features posted by guests on TripAdvisor or other social media. Breaking your fast with all natural ingredients from our garden as you sit on our enchanting terrace will no doubt rank as one of the highlights of your day. On our blog entry "The pantry of Agroturismo Can Planells" you'll find more information about the wholesome delicacies that comprise our breakfast fare.
11 am: Beach + Sun = Enviable Tan
Basking in the Ibicenco sunshine is absolutely mandatory. For our sample day, we've chosen a spectacular beach, one of the most exclusive and fashionable on the island: Cala Jondal. Here, on this charming round-stone beach, you can spend the morning lounging on a sun bed at Tropicana beach bar as you listen to the sweet sound of the waves and – why not? – enjoy some delicious sangria to awaken your senses.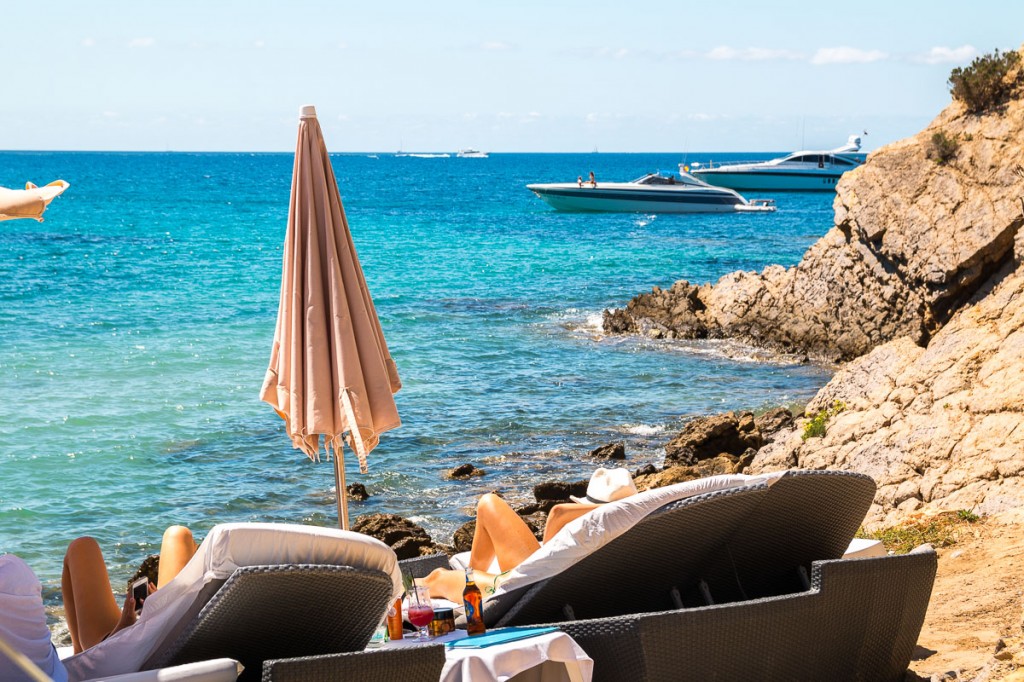 15 pm. Paella time! 
A new facet of the island which might have escaped your radar, but which will pleasantly surprise you, is its sea-based gastronomy, replete with dishes full of tradition and fresh-caught local fish. Our recommendation? At Cala d´Hort beach, you'll find three restaurants that absolutely personify the island's marine essence. What should you eat? A rice dish is always a sure bet, but if you really want to go native, order "Bullit de Peix"…just divine. We suggest calling ahead to book a table.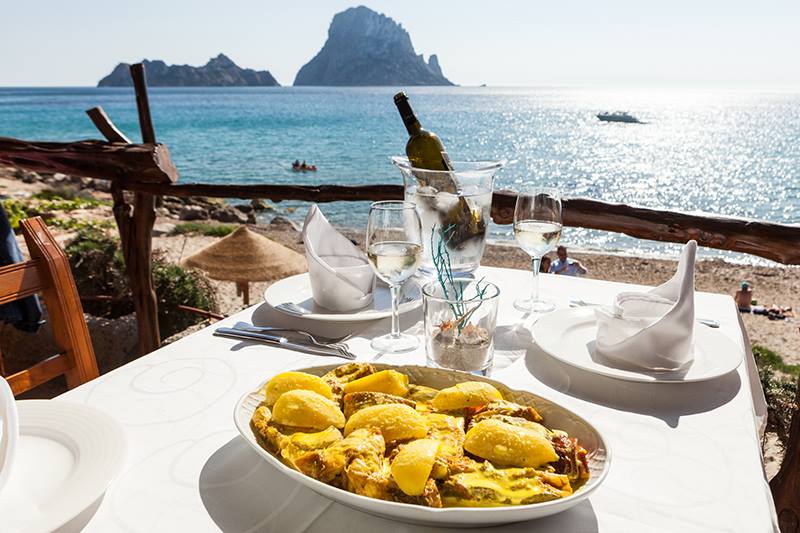 6 pm: The Cosmopolitan Segment: Shopping in La Marina
After an afternoon of swimming and sunning on the fine sands of Cala d'Hort, it's time to say farewell to Es Vedrà and go back to the hotel to spruce up for the city lights. Night is approaching, but, before it does, take a stroll around Ibiza Town harbor and get lost amid its maze of streets and alleys. This is the ideal place to engage in a little retail therapy. The quarter's wide array of boutiques, market stalls and shops encompasses high-end international labels, hippies selling beads and trinkets, country women weaving straw baskets and everything in between. Magic.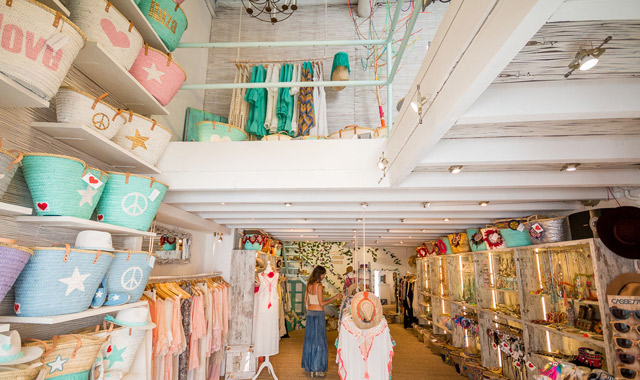 8 pm: Unsuspected Sunset:
You are probably expecting us to send you to one of the island's marvelous beaches, such as Cala Benirrás in the north or Platges de Comte in the south-west, as these are the most popular spots to watch the sun go down. But, to make your trip a bit different, we suggest you go right to the top of Dalt Vila, the capital's walled citadel. From this impressive lookout, the twilight can be viewed in panoramic splendor. Watching the sun set from such a singular vantage is a unique experience. Fantastic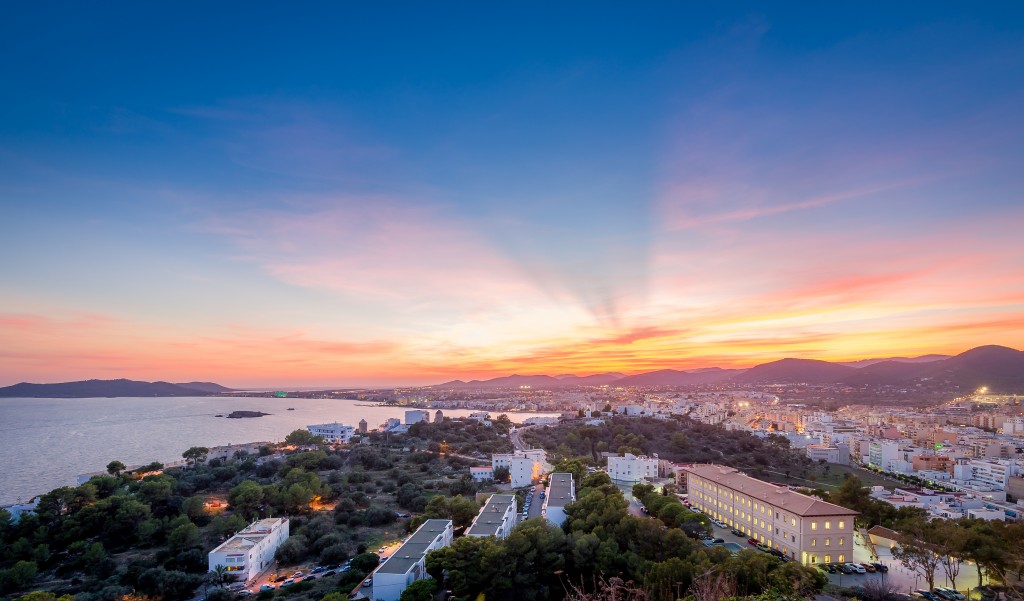 9 pm: Romantic Dinner for Two
To end the day, we suggest a place where you can sit back, enjoy a good meal, drink in the exotic atmosphere and fall in love all over again. And, that would be at one of the chic restaurants nestled in the plaza of Dalt Vila. This authentic cityscape generates that heady ambience the island is famous for and paints it with bold strokes of romance and fun. An incredible place.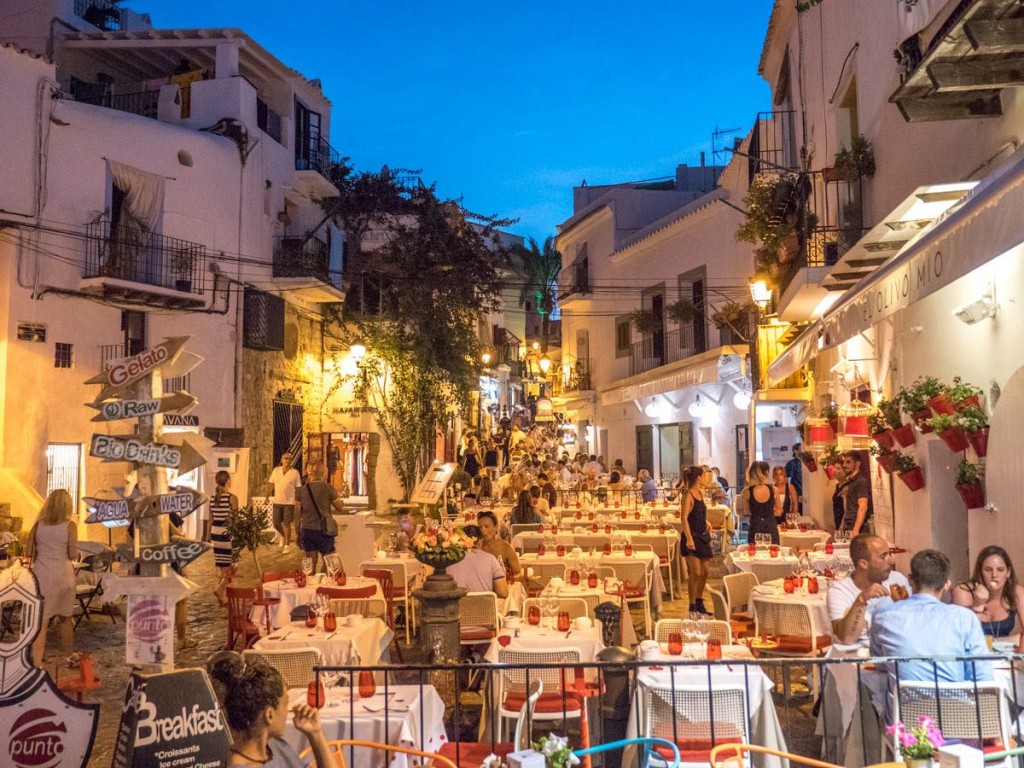 11 pm: Nightcap before Retiring to Agrotourism
If, after such a full-on day you still have enough energy for a drink, the ideal place would be in La Plaza del Parque where you'll find a wide variety of cafés, all different, but each full of curiosities and a buzzing atmosphere.
What a full day! On the following link we propose another option, more low-key but just as fulfilling, in the Portinatx area, which has the advantage of being quite close to Agroturismo Can Planells: "Enjoy a beach day in Portinatx, the north of Ibiza". We know you'll love it, too.