It would be a sin to come to Ibiza and not try any of its local dishes which you can find in most of the iconic restaurants on the island. That's why today we want to show you 5 places in the north of the island where you can enjoy 5 unique recipes prepared in the authentic Ibiza style. Not to mention that one of the best ways to explore the island is by trying its cuisine, one of the cultural values most appreciated by islanders and visitors alike. Bon apetit!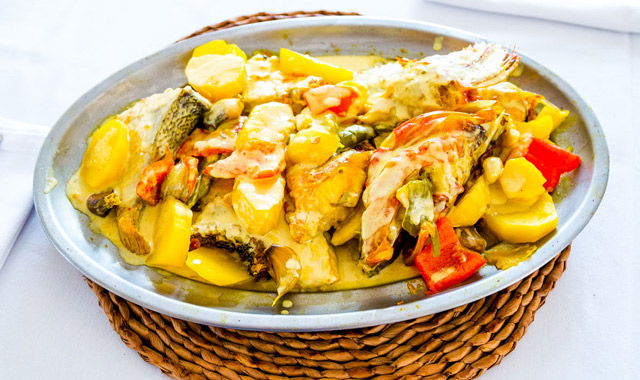 Seafood by the Sea in Port de Sant Miquel
Port de Sant Miquel is one of the most attractive natural harbors on the island. This sandy beach offers all kinds of services apart from spectacular views of the north coast of Ibiza. Here you can try one of the most emblematic seafood dishes on the island: Bullit de Peix with Arroz a banda at Port Balansat restaurant, where they make the best one in Ibiza. This delicious dish will delight those looking to try authentic Ibizan cuisine and consists of a first course that includes different varieties of fish with potatoes and mild aioli, while the second course, arroz a banda, is made with the broth resulting from the preparation of the first course. You cannot leave the island without at least having tried this delicacy..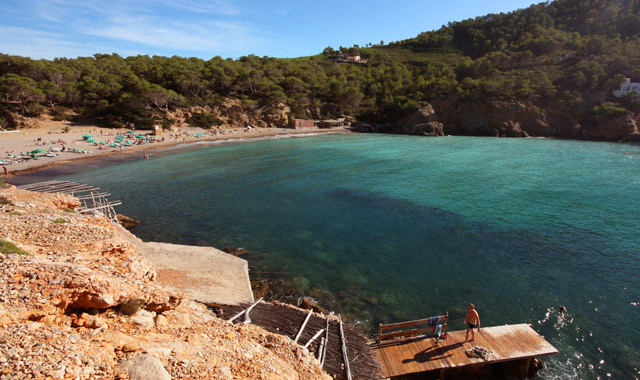 'Crostes' Salad with a view
In Ibiza, especially in summer, locals usually prepare refreshing dishes like salads, and in the north of the island one of the most popular ones is the Crostes salad with Peix sec in Benirràs. The 'crostes' are pieces of toasted stale bread that are softened by seasoning them with oil, tomato and garlic, but in each house this dish is jazzed up with different ingredients. In this case, Restaurante 2000, located on the beach of Benirràs, offers this dish with Peix sec (literally, dried fish) of Benirràs, an ingredient that emerged as a form of conserving fish, dried next to the sea. It is a native ingredient with a unique flavor that perfectly accompanies any salad such as the Crostes salad. And what better way to enjoy this delicacy as you watch the famous sunset of Benirràs!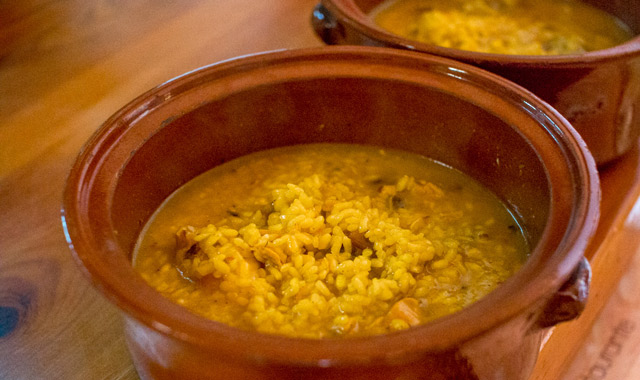 Good Old-Fashioned Meat and 'Arroz de Matanzas'
The countryside of northern Ibiza is full of roadside restaurants where you can enjoy the wonderful rustic views of Ibiza. One such place is Ca's Pagés restaurant, one of those gems where, in addition to its delicious food, you'll also be captivated by the inviting vine-shaded terrace, the perfect shelter for the summer heat. Don't be surprised if you find many local people, because they have been serving up the most typical dishes of the island here ever since 1972. We treated ourselves to their tasty roast suckling pig cooked in a wood-fire oven – one of the star dishes which must be ordered in advance due to its very elaborate preparation. It is well worth visiting and trying some of their delicious typical meat dishes at very affordable prices as you drink in their great hospitality.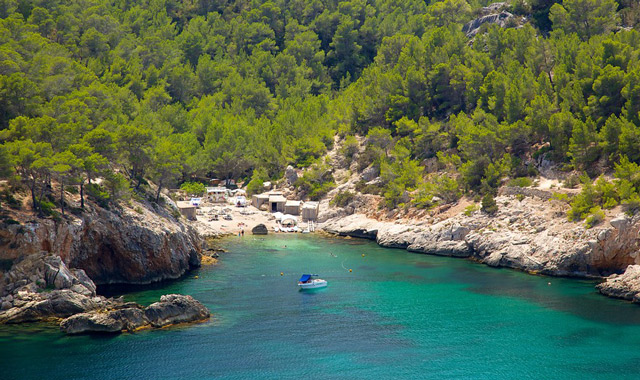 Charcoal Grilled Sardines
Summer is the perfect time for enjoying a delicious 'sardinada' (typical sardine barbecue), a great way to enjoy this fish with just the right touch of grilling. This dish tastes even better if you try it in a charming beach cove such as Caló des Multons. Hidden in the bay of the Port de Sant Miquel, the perfect place to enjoy the peace and tranquility typical of the northern area. Here, every Friday and Saturday, the Chiringuito Utopia will prepare this dish for all who visit them, generally accompanied by live music that enlivens the atmosphere. This is a unique experience that you'll only find in secrets places like this one.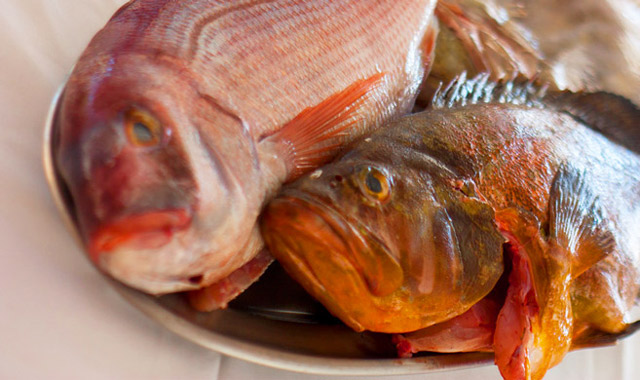 Fresh Fish of the Day
For nearly half a century, Can Gat has been preparing delicious fish dishes in a thousand and one ways without forgetting the traditional touch that's always a guarantee of quality. This restaurant is located in Cala de Sant Vicent, the northernmost beach on the island, where local fishermen supply the best fresh catch. So if you decide to visit this beach, do not hesitate to reserve a table and try their delicious John Dory, fresh from the coast of Ibiza. A slight touch of baking turns it into an extraordinary dish.