As soon as you set foot on Ibiza you see that the island's delights are myriad, ranging from its beautiful coastline to its charming country villages and extending into its dynamic nightlife. Just one glance tells you that Ibiza holds everything you need to have a magnificent holiday experience. And, yet, there are certain things, such as its gastronomy, which are not so easy to detect. Ibiza's traditional cuisine is based on seafood dishes and are a definite must-try, but there are also restaurants with their own style and personality which offer an honest cuisine that sets them apart.
That's why today we want to present four dishes that will captivate lovers of fine food, four dining suggestions that demonstrate the gastronomic potential of Ibiza's restaurants – and that you are now free to enjoy.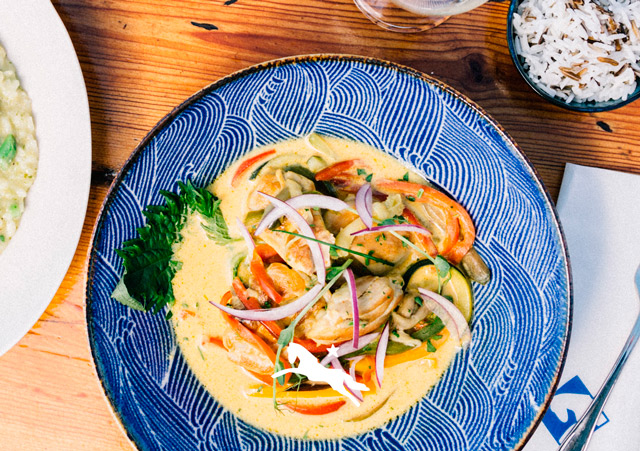 Curry at the Jockey Club Ibiza
Jockey Club Ibiza is one of your best options when it comes to enjoying good cuisine right by the water's edge. Located in the heart of Ibiza's Natural Park on the shores of Ses Salines Beach, it is the perfect place to relax, have a drink and groove to its hip sound. Naturally, good food is also present in the mix. To top off a great beach day, we recommend their Chicken Korma, a typical Indian recipe they take to another level. If you are among those who likes a laid-back atmosphere and a good menu replete with quality international dishes, Jockey Club Ibiza is a sure bet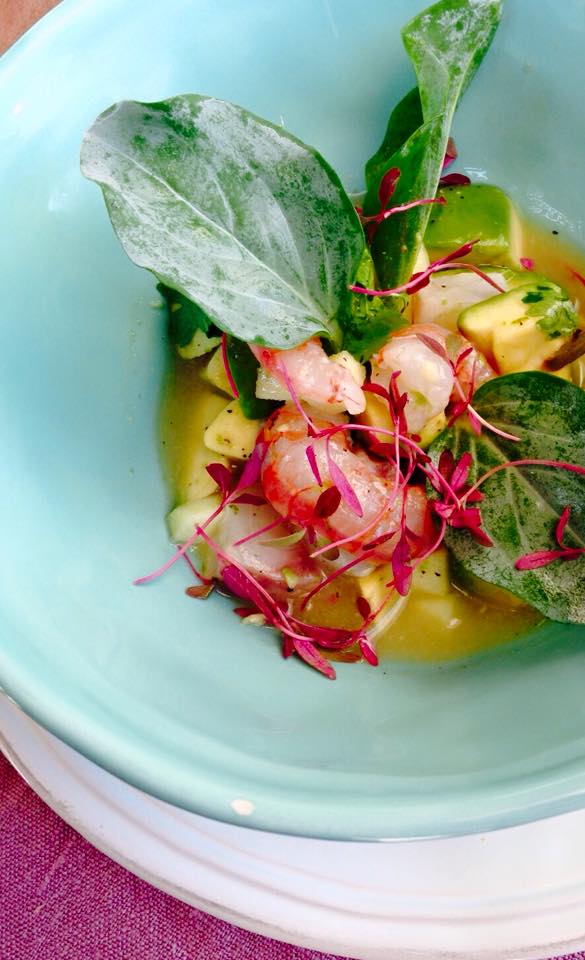 Ceviche at Can Domo Restaurant
In the interior of the island, near Cala Llonga, there is an idyllic spot called Can Domo Restaurant. It is part of a small agro-tourism hotel, where, in addition to securing lodgings, you can also try the marvelous cuisine of Pau Barba, a chef with long experience inside the best-known kitchens. He will be waiting for you on his small terrace next to the pool, where he dishes up his best cuisine to the few tables he allows, a restriction he imposes so that he can personally attend to every last detail. His cooking is seasonal and market-based, employing only local produce – which is why his menu varies daily. He chalks up the day's fare on a constantly changing blackboard. If you get the chance, try his ceviche, which will vary according market availability, but whose constant is delicious fresh-caught fish.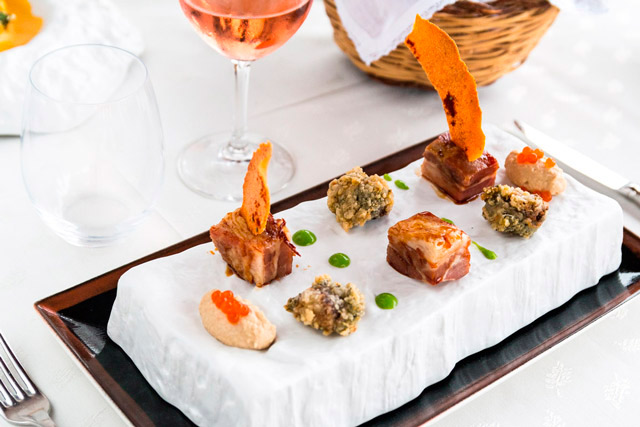 Pancetta Comfit at Can Berri Vell Restaurant
Can Berri Vell is one of those restaurants that commands all of your senses at first sight, going well beyond the mere sense of taste. Its intimate atmosphere, with traditional island decor, unmatched views over Sant Agustí des Vedrà and meticulous attention to detail make Can Berri Vell your best choice for those special occasions you want to cherish. It is in this sublime setting that we suggest you savour the latest addition to their menu: slow cooked pancetta with hummus, sea anemones and bell pepper pastry (coca). It may seem like a complicated dish, but its balanced combination of flavours, authored by Chef Bruno Hernández, is a dish that you will not only savour, but also admire as a work of art.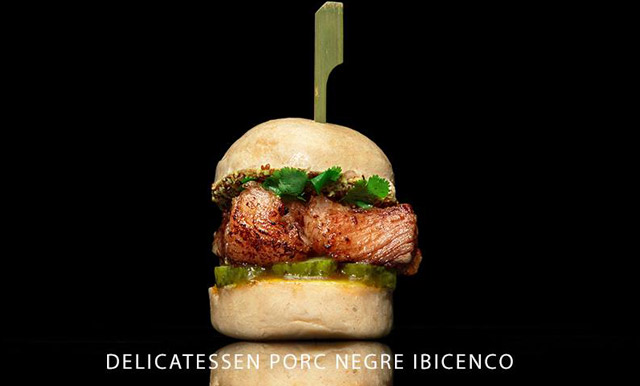 Mini Hamburger at Gastrobar Sa Brisa
The full name of the dish is: mini hamburger made of Ibicenco black pork mince on homemade Chinese steamed bread with pickle, Pommery mustard and mango chutney. And it's as delicious as it is long. This tasty morsel is just an example of the kind of cuisine you'll find at this gastrobar, located right on Vara de Rey Square in the centre of Ibiza town. After a long day of work, it is a treat to stop in and enjoy their signature tapas in a modern, cosmopolitan atmosphere. Here, the dishes are so sought-after that they are also available for catering. Their cuisine concept is to mix traditional fare with international inspiration to come up with fascinating creations. It is also a place that is friendly.