Something very trendy now on the streets of Ibiza is the pop up of many restaurants specializing in organic cuisine, using natural and ecological products brought straight from the farm.
And now that customers are each time more demanding, wanting to enjoy the delicious island cuisine and at the same time take care and maintain healthy habits, there are many places that respond to this demand by offering original, healthy and tasty dishes, all at the same time. Here are five restaurants where you can enjoy the healthiest side of the island full of flavour: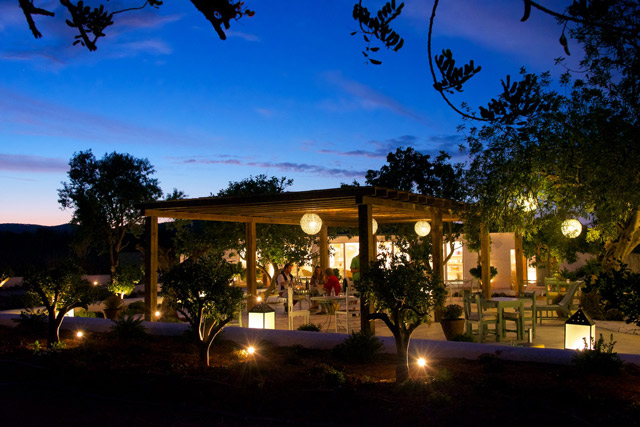 Aubergine Ibiza
In the heart of the rural side of Ibiza, between Santa Gertrudis and Sant Miquel, in a small 'casa payesa' (traditional Ibicenco farmhouse) there's a new restaurant named Aubergine and which also has its own boutique. This place has just opened this 2015 season but it already portends a great success. This original idea is based on a wide range of organic and biological products prepared with care and love to create mainly tasty and nutritious vegan and vegetarian dishes full of flavor and vitamins. No doubt this is one of the perfect places for enjoying the "slow" movement, as its cuisine style and the rural atmosphere you can sense here will make you want to slow your pace and enjoy the moment.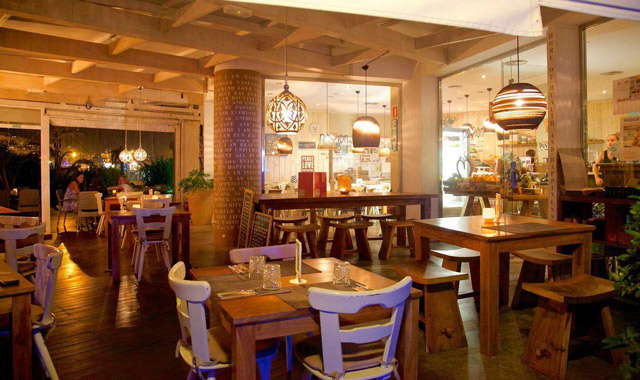 Passion Café
Passion Café is a set of establishments around the island which its main purpose is to offer healthy dishes where raw vegetables are the main ingredients. Vegetarian, vegan, macrobiotic and exotic recipes are the star dishes in all the menus of all its restaurants.
If you want to enjoy the fresh and healthy food of Passion Café, you'll find its restaurants in Santa Eulalia, Marina Botafoch, Platja d'en Bossa and its new opening in the popular gym Bfit where they also prepare tailored set menus for the needs of every sporty in the place.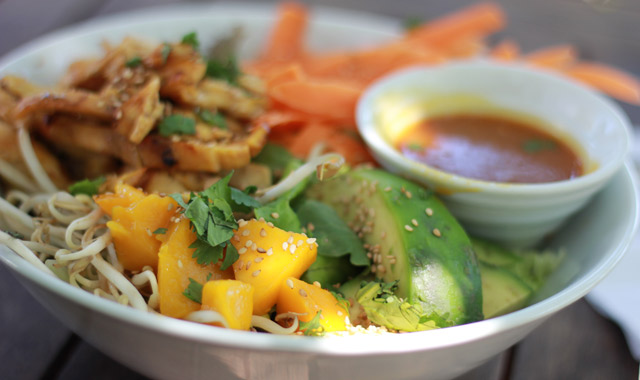 photo stylonylon
La Paloma Ibiza
Sant Llorenç is one of those lovely villages in the north of the island with lots of charm. And that is why it's the perfect place for a restaurant like La Paloma. Housed in a lovely 'casa payesa' near the tiny heart of the village, La Paloma is a wonder to enjoy the Ibizan countryside. Its tables are scattered around the garden, under the shade of carob and orange trees where you can hear the sound of the birds in the background.
The food served here fits perfectly with the rural atmosphere you can breathe as the dishes are made from the finest natural and organic seasonal foods, especially since many of its produce comes straight from their own gardens and corrals. Here anytime is perfect to eat: breakfast with fresh fruit and homemade bread baked in the same restaurant and lunch and dinner with a varied menu, especially Italian influenced dishes that vary depending on the chef's ideas and fresh products available.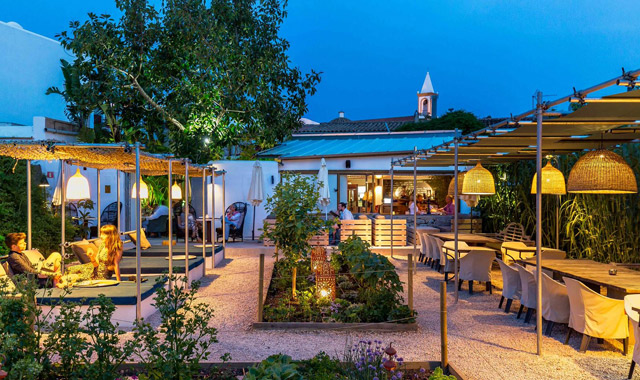 The Giri Cafe
In the heart of Sant Joan we find an original restaurant: The Giri Café, a cuisine style halfway between traditional Ibicenco and an exotic influence cuisine. This stunning restaurant is decorated with excellent taste, but probably the most impressive space is the terrace area where you can enjoy of its varied menu lying on a Balinese bed right in its garden surrounded by tomato and aromatic herb plants.
The secret of its cuisine is the own cultivation of its organic produce and the care to local Ibicenco foods giving it a local and traditional touch to their creative dishes. And of course, everything here is "made with love" as the blackboard hanging on the front door says. So if you want a place with healthy, delicious and elaborate cuisine The Giri Cafe is your place.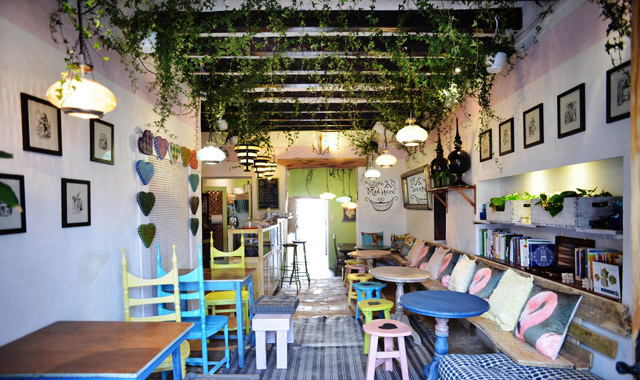 The rabbit hole
"100% cruelty free" so goes the philosophy of this original restaurant The Rabbit Hole, a small corner in Sant Rafel where you can enjoy the most authentic vegan food full of flavor and creativity. Dishes like their vegan sushi, as well as its especial vegan cheese and its delicious cakes, for vegans course, are their specialties. You can also enjoy their addictive smoothies perfect to beat the heat of the summer.
Another advantage of this special place is its location as it is situated in the heart of the town of Sant Rafel and has a beautiful terrace shaded by a vine, and a tea room that looks like something out of a story. You will also find a small section where you can buy your own vegan products so you can experiment in your kitchen. In short, a place that shows that animal ethics and quality cuisine need not be at odds.